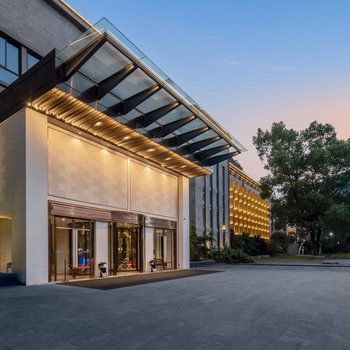 Opened in 2020, the Radisson Chongqing South Hot Spring is a great accommodation choice in Chongqing.
Chongqing South Railway Station is located approximately 15km away and Chongqing Jiangbei International Airport around 41km away. Seeing Chongqing's sights from this hotel is easy with Kong Xiangxi Residence of Chongqing, House of Family Peng and Nan Hot Spring Scenic Resort all close by.
In their spare time, guests can explore the hotel's surroundings. Airport pickup can be arranged by the hotel upon request. Guests of this Chongqing hotel can make use of the parking facilities.
There's never a dull moment at this hotel, our guests indicate that the facilities are excellent. This hotel is particularly popular with those traveling with families.